UNA and Provincial Collective Agreement Employers exchange proposals in wage-reopener negotiations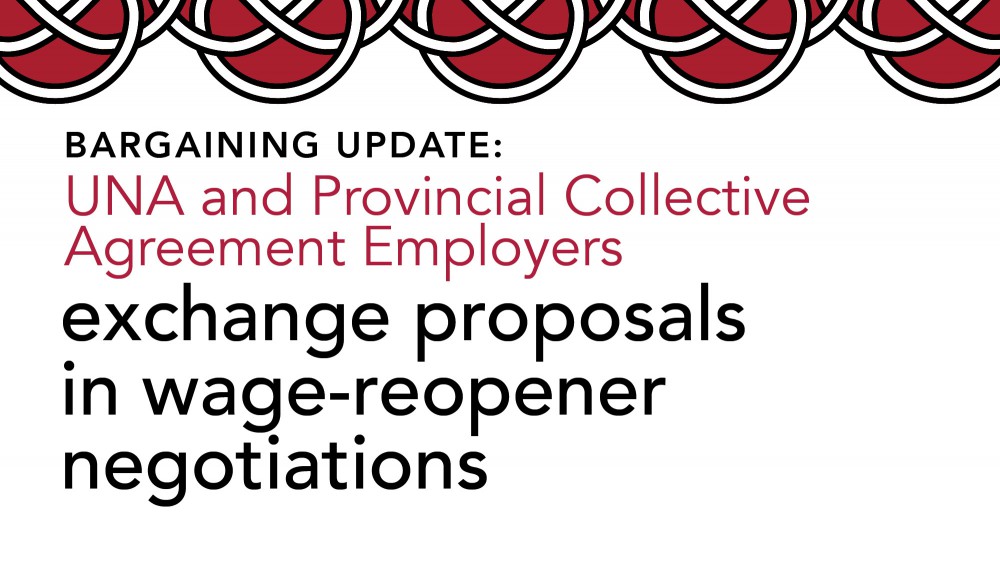 February 15, 2019
The United Nurses of Alberta Negotiating Committee met today with the Employer Negotiating Team for Alberta Health Services, Covenant Health, Lamont Health Care Centre, and The Bethany Group (Camrose).
UNA proposed to increase all rates by 3% as of April 1, 2019.
UNA's proposal was based on input from UNA members and consideration of inflation rates for 2017 and 2018, as well as associated loss of purchasing power during the same period.
The Employers have proposed no adjustment to the salary appendix.
QUOTE from Employer document:
YEAR 3 - April 1, 2019 WAGE REOPENER.
AHS proposes that wage rates remain stable with no change for the 2019 year.
Our proposal is reflective of the economic situation in this province as of today.
AHS has continued to provide our Employees with stable employment and competitive compensation.
Employer Proposal: April 1, 2019 - 0% wage increase for all classifications in the Salary Appendix and Local Conditions of the Collective Agreement.
• No further dates set at this time.
FYI - the current Collective Agreement was ratified one year ago, February 15th, 2018.