Update: UNA/Covenant Health Professional Responsibility Process Improvements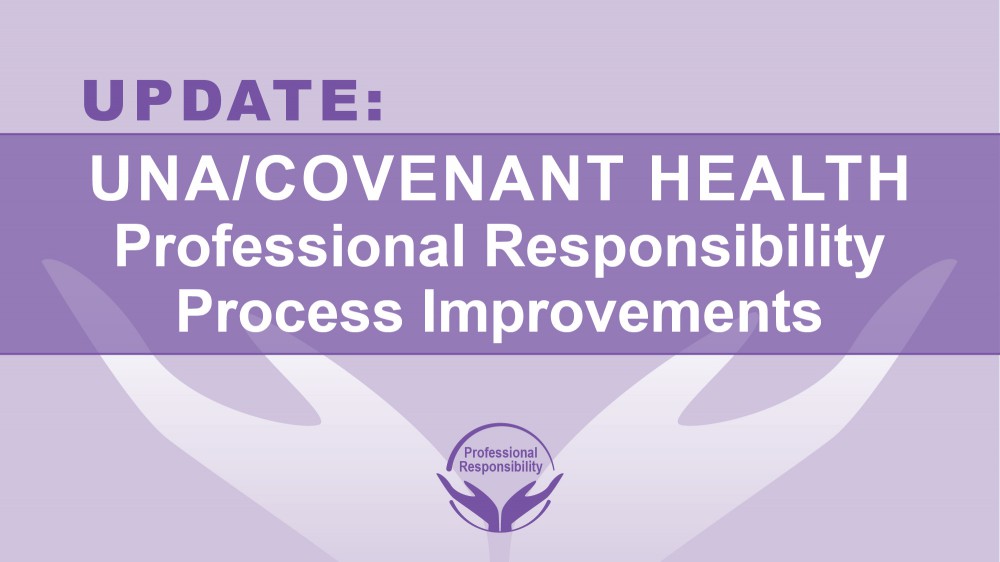 Representatives of United Nurses of Alberta and Covenant Health continue to wortk together to identify the opportunities to improve the effectiveness of the Professional responsibility Concern process as noted in the joint statement the union and employer issued in September 2017.
UNA and Covenant Health had planned to release educational material explaining the changes sooner, however, the recently ratified Provincial Collective Agreement has improved some areas in the PRC process.
The union and the employer continue to be committed to supporting the PRC process across the province and ensuring that the process is an effective, proactive, collaborative mechanism to address patient care issues. In support of this, a joint presentation and new resources will become available over the next few months, followed by joint education sessions prior to summer. Dates will be distributed for sites late spring so please watch for those and please encourage individuals to attend.
If you have any questions or concerns, please contact a UNA Professional Responsibility Advisor at 1‑800‑252‑9394.