Launch of "Tipping the Balance" report about Bill 32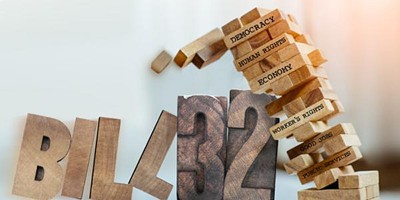 In the summer of 2020, the Alberta government introduced Bill 32: Restoring Balance in Alberta's Workplaces Act (2020). The bill proposed sweeping changes to a handful of employment and labour-related legislation. Some of the most significant amendments were to the Alberta Labour Relations Code, the law that regulates union-employer relations in the province.
Parkland Institute Director Jason Foster's new report, "Tipping the Balance: Bill 32, The Charter and the Americanization of Alberta's Labour Relations System," examines Bill 32 with a focus on its broader implications for the rights of Albertans, the health of democratic debate in the province and potential economic consequences. This event will feature Parkland director and report author Jason Foster and United Nurses of Alberta president Heather Smith.