Expiration of Memorandum of Agreement pausing bargaining means employers are no longer obligated to offer some protections for employees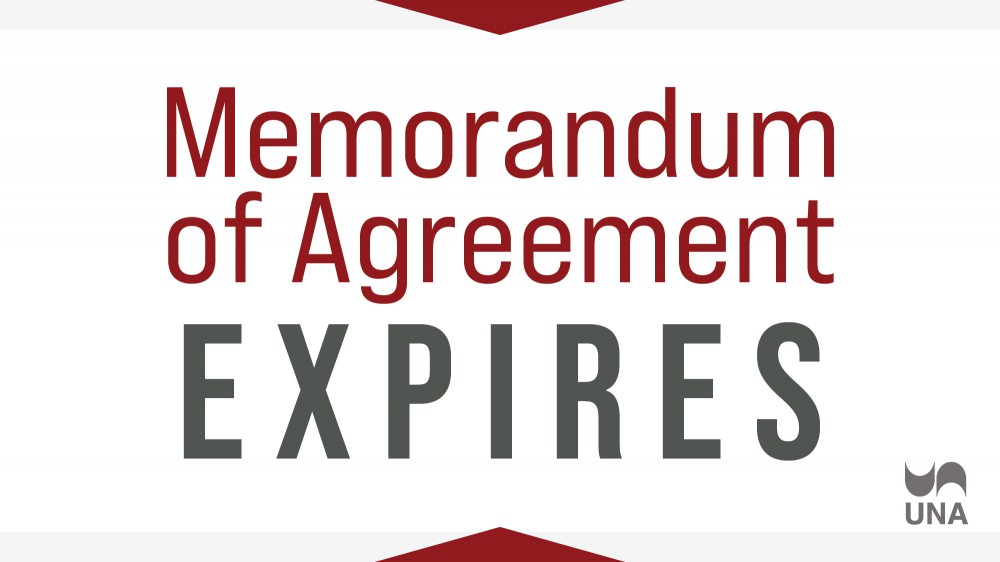 The memorandum of agreement that paused bargaining expired on March 31, meaning employers party to the Provincial Collective Agreement are no longer required to offer provisions designed to protect employees from COVID-19 infection and other impacts of the pandemic.
United Nurses of Alberta strongly urges the employers – Alberta Health Services, Covenant Health, Lamont Health Care Centre, and The Bethany Group (Camrose) – not to negotiate a settlement at the expense of supports and protections that benefit everyone during the pandemic.
The negotiating committees for UNA and the employers signed the MoU on COVID-19 measures and bargaining, including pay for employees who are required to self-isolate, on January 18, 2021.
In addition to acknowledging the pressure COVID-19 continues to place on the health care system, the parties agreed to schedule no further bargaining for a new Provincial Collective Agreement until after March 31. It also included several provisions dealing with paid leave for employees with and without conformed workplace exposures, asymptomatic employees under quarantine, and asymptomatic employees impacted by work restrictions and orders by the Medical Officer of Health affecting their site, unit or office.
These additional supports and protections for UNA members recognized both the unprecedented pressures on the system caused by increased demand for service and a decrease in available staffing due to quarantine and self-isolation requirements.
Read a full description of the January 18 MoA.
30