UNA offers condolences following health care aide's COVID-19 death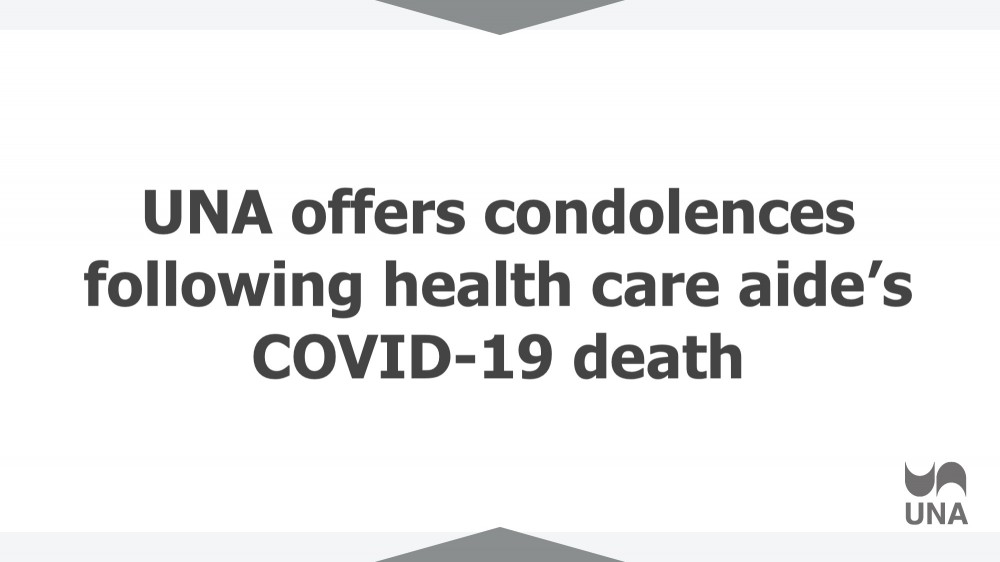 United Nurses of Alberta offers its deepest condolences to family, friends and co-workers of Joe Corral, the Calgary health care aide who died on December 28 from COVID-19.
UNA mourns the loss of this valued colleague and fellow member of the health care community in Alberta.
All health care workers in Alberta are affected by the death of the 61-year-old employee of the Bethany Riverview care facility in Calgary, who like thousands of his colleagues throughout the province did not hesitate to offer care, protection and comfort despite the risks of the coronavirus pandemic.
This tragedy illustrates the dangers from COVID-19 faced by front-line health care workers and the need to observe the precautionary principle to protect workers and patients, residents and clients in health care settings. It also shows why the province must proceed with an aggressive program to swiftly vaccinate all health care workers.
While most Albertans have done their part by staying home and limiting their contacts as the pandemic continues, front-line health care workers have never hesitated to risk their own health to protect their community and their patients.
Our government can honour this worker's sacrifice by acknowledging and acting on the needs of health care workers, patients, families and our public health-care system, and by taking the need for strict measures to control the spread of COVID-19 seriously.