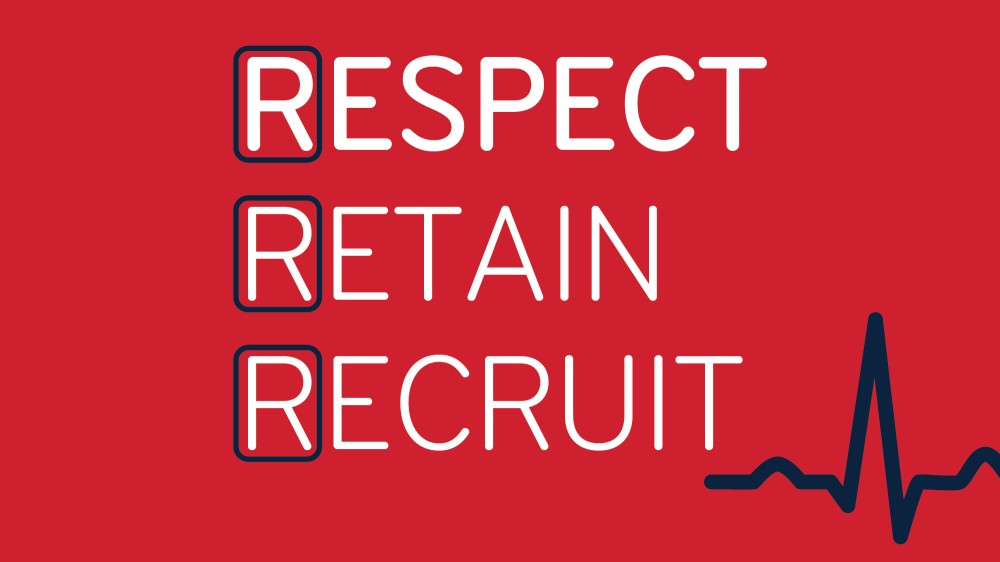 A pressing reality confronts us: four in 10 nurses contemplate leaving their profession due to the weight of the current staff shortage. Escalating workloads and a scarcity of staff have become the catalyst propelling nurses towards an exit.
United Nurses of Alberta has launched its 3Rs campaign – Respect, Retain, Recruit – aiming to shed light on the critical health care and nursing challenges within the province. This isn't just about awareness; it's a call for immediate, tangible solutions.
Harnessing the dynamic power of digital media, the campaign consists of an array of compelling transit and airport ads, a monthly email newsletter called The Pulse, enlightening videos, and social media posts. These tools serve as a conduit to inform and ignite a shared desire for change.
The campaign commenced on September 5. Albertans are encouraged to stand alongside Alberta's nurses by proudly displaying a 3Rs lawn sign on your property or window.
Join the movement, sign up for updates via our mailing list, and join us in creating a future where nurses are respected, retained, and consistent recruitment is a top priority. Learn more at neednurses.ca.