Overtime carries over into 2022 unless Employee requests payout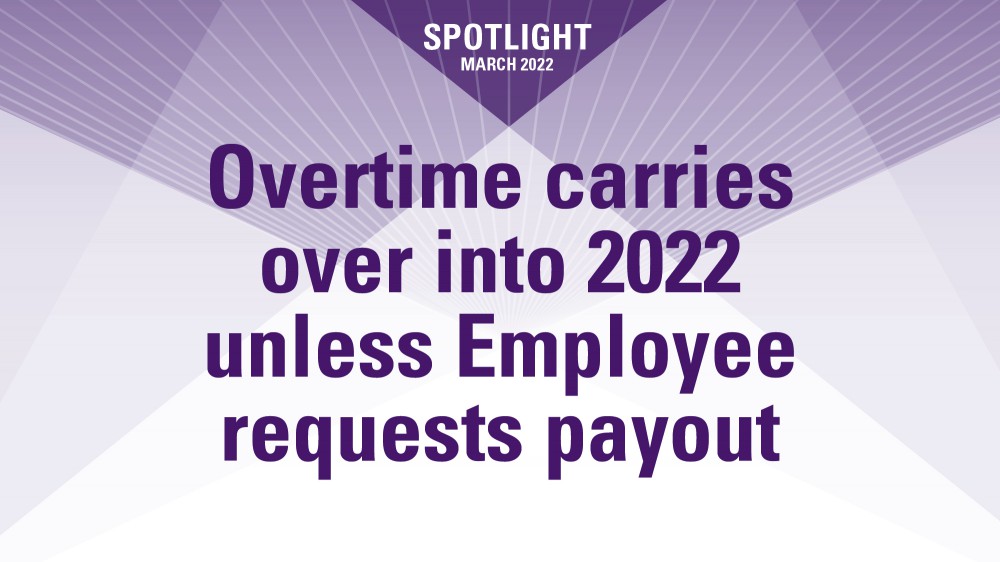 According to a new Letter of Understanding signed as part of the new Provincial Collective Agreement, overtime accumulated by United Nurses of Alberta members between April 1, 2021, and March 31, 2022, shall be carried over unless the Employee requests a payout.
This LOU is only in effect for one year. Overtime not paid out or not used as time-off by March 31, 2023 will be paid out.
This arrangement was made in recognition of the large amount of overtime accumulated by many UNA members during the second year of the COVID-19 pandemic.
The Provincial Collective Agreement and this LOU applies to United Nurses of Alberta members employed by Alberta Health Services, Covenant Health, Lamont Health Centre and The Bethany Group (Camrose).
If you have any questions or concerns, please contact your UNA Local Executive or Labour Relations Officer at 1-800-252-9394.
A Spotlight poster is attached to this page and can be found in the Spotlights section of the UNA website.