UNA welcomes Registered Nurses from Carewest Glenmore Park in Calgary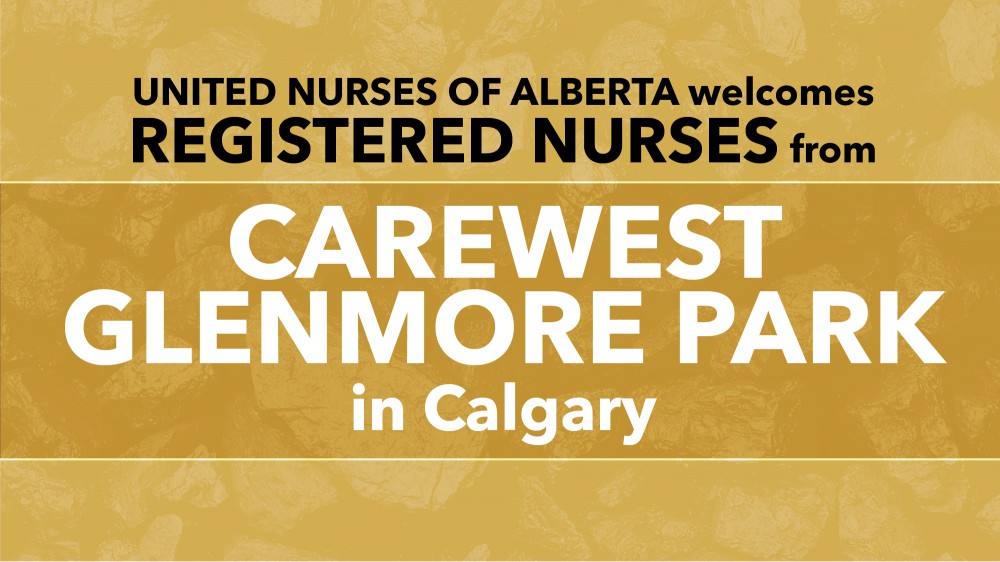 United Nurses of Alberta welcomes Registered Nurses employed by Carewest Glenmore Park in southwest Calgary as the newest members of the union.
The bargaining unit of 60 Registered Nurses voted to join UNA and their application to join the union was approved by the Alberta Labour Relations Board on August 7, 2019.

As soon as possible, UNA will negotiate a first collective agreement for the new members, who before the vote worked without representation by a union. UNA members employed at Carewest Glenmore Park have not yet been assigned to a UNA Local.

UNA also represents Registered Nurses employed at Carewest Colonel Belcher, Carewest Rouleau Manor, Carewest Sarcee/C3 Beddington, and Carewest Signal Pointe in Calgary.

UNA provides a wide range of services to its members. A key role is negotiating the excellent collective agreements that regulate salaries, benefits, schedules and working conditions of members. UNA also administers its agreements to resolve disputes, improve working conditions and protect nurses' workplace rights.